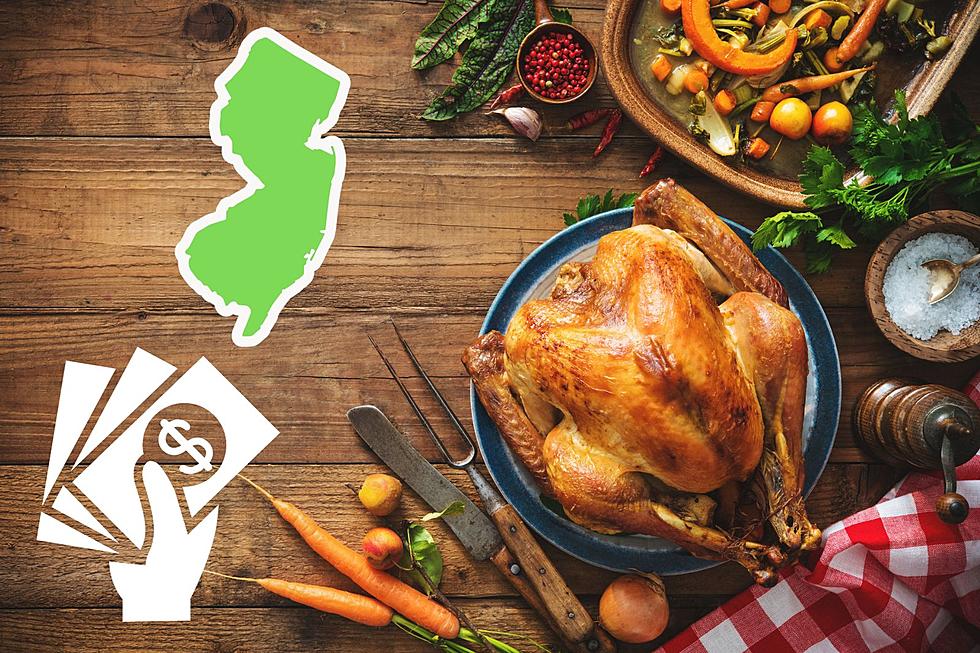 Here's How Much Thanksgiving Turkeys Cost in New Jersey 2023
Getty Images
Turkey Day is upon us!
Ahh, the Thanksgiving turkey. The undisputed star of the feast dances its way into our hearts - and stomachs- every November.
Juicy, golden-brown perfection with a crispy skin that beckons like autumn leaves, it's the centerpiece that unites dinner tables nationwide. The irresistible aroma, tender bites, and the promise of leftovers make it the ultimate holiday icon.
Even though the Thanksgiving sides may give the turkey a run for its money, you simply cannot have a good old traditional Thanksgiving without a turkey to bring it all together.
But speaking of money, how much are Thanksgiving turkeys going for this year? With inflation still prevalent across the entire country, budgeting becomes an important factor when it comes to your Thanksgiving get-togethers.
Finance Buzz recently crunched the numbers in their study of The Cost of a Turkey in Every State (Thanksgiving 2023 edition). The results may not be what we'd hoped.
Here's the bad news: The average costs of Thanksgiving turkeys across the country are up by 3.5% compared to last year.
Here's the good news for those of us living in New Jersey: We're not among the top states with the most expensive turkeys this year. In fact, our turkey prices have gone down!
How much does a Thanksgiving turkey cost in New Jersey in 2023?
For this study, we're looking at turkeys that weigh approximately 15 pounds, which is enough to feed around 12 people.
According to Finance Buzz data, the average cost of a turkey in New Jersey is $34.35.  Last year, the average cost was $37.35!
At least they're not as expensive as they are in Hawaii. Hawaii has the most-expensive Thanksgiving turkeys this year, with an average cost of $52.85.
Sound reasonable to you? It'll all be worth it as long as no one overcooks the bird!
---
These 7 Major Retailers Are Closed in NJ For Thanksgiving 2023
Make sure to be extra prepared this Thanksgiving, because these major retailers will not be open to bail you out!
Gallery Credit: Gianna
You've Gotta Try These 8 Finger Lickin' Wing Spots in Central Jersey!
Get your napkins ready! Here are some MUST-try wings in Central Jersey, according to Yelp!
Gallery Credit: Austyn