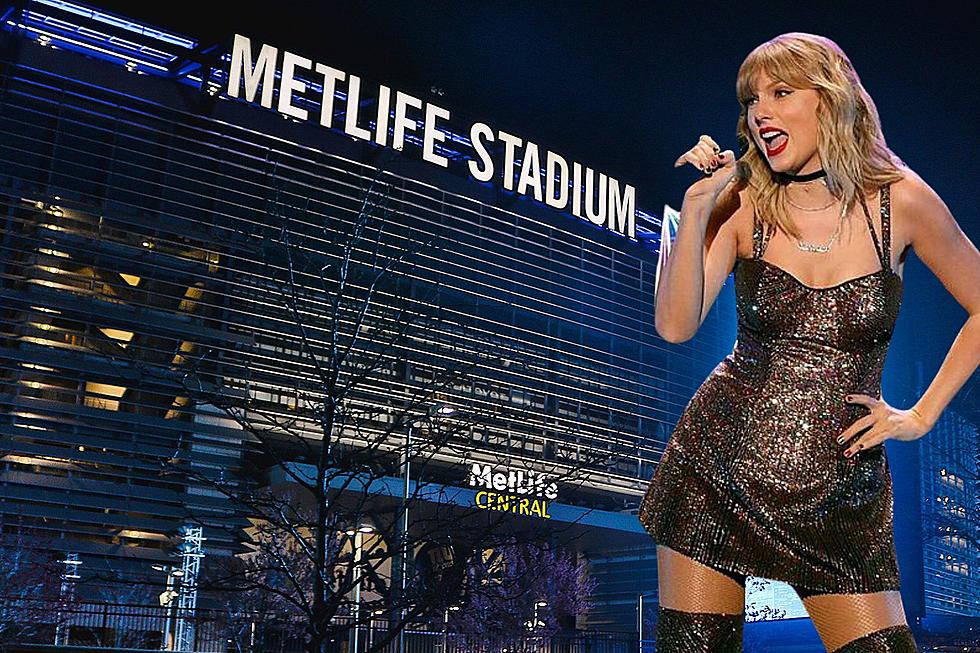 No ticket? Swifties denied access to Metlife tailgating
Getty Images/Townsquare Media illustration
😃 Taylor Swift kicks off her three-night concert schedule at Metlife on Friday
😖 Stadium officials say fans without tickets will not be allowed into parking lots
😄 There are other tailgate options for Swifties around the stadium
---
Tickets to see Taylor Swift at Metlife Stadium are selling for more than $4,000 on secondary markets.
If you can't afford a ticket, but still want to be with fellow Swifties to party in the parking lot, Metlife officials have a message for you: Don't do it.
Fans without tickets have been showing up by the thousands to party in the parking lots but will be turned away at Metlife.
"For the safety and enjoyment of all those who have tickets for these shows, we strongly encourage those without tickets not to come to MetLife Stadium on show days," reads a statement on the Metlife Stadium website.
"Tickets corresponding to that evening's concert are required to access the parking lots."
Presumably, you will be turned away at parking lot entrances if you cannot produce a ticket to the concert, but Metlife officials were unclear about how that will work.
On May 26, 27 and 28, parking lots will open at 12:30 p.m. and the stadium gates will open at 4:30 p.m. Showtime is 6:30.
Tailgating options
Even if you can't get into the parking lot without a ticket, there are still options for Swiftie tailgating around the stadium.
Fans are encouraged to gather in the parking lot of the American Dream Mall, which is across the street from the stadium. Mall officials said earlier this week they were "excited" to welcome Swifties.
Several local businesses are also welcoming those who want to pre-game. Doug Palsey, owner of the nearby Redd's Restaurant, is expecting their parking lot to be filled.
"We're a local business." Palsey said. "This is huge for us."
If you have a ticket to the show, Redd's is offering a shuttle service to the stadium.
Merch Day
Fans were already camped out this morning at Metlife for today's "merch day."
The Metlife Flagship Store will be open from 10 a.m. to 8 p.m. selling The Eras Tour merchandise in advance of this weekend's show.
No ticket is required to access the parking lot for this event.
Know before you go
Everything to Know - Taylor Swift at MetLife Stadium in New Jersey
Taylor Swift is bringing the 2023 Eras Tour to the New York City area when it hits MetLife Stadium is East Rutherford, NJ May 26, 27, and 28. We've got a round-up of everything from set times, and merchandise details to parking info and venue baggage policies.
Report a correction 👈 | 👉 Contact our newsroom