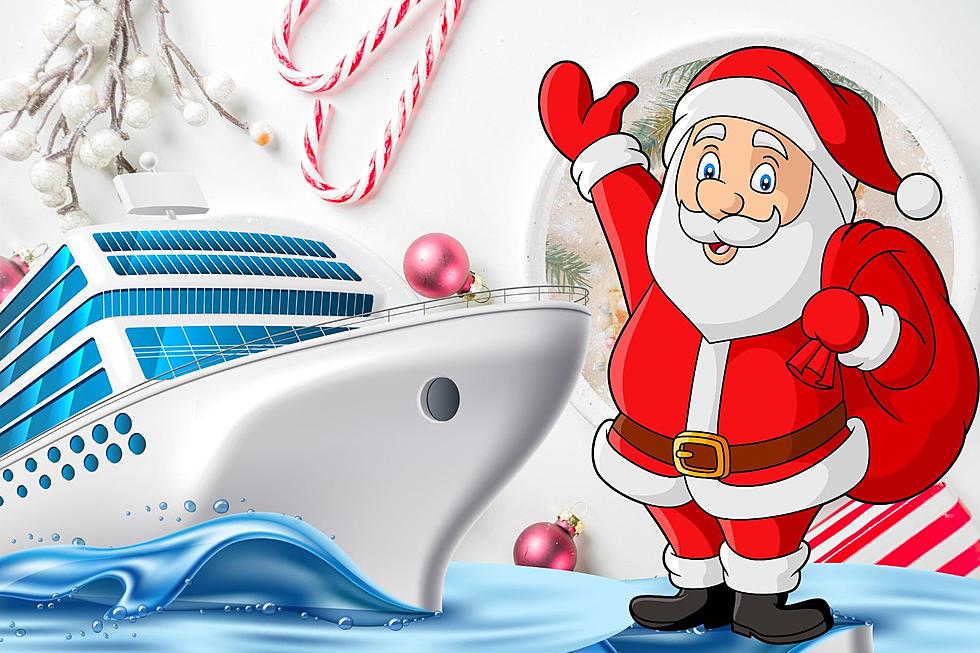 All aboard! Unique Santa Brunch Cruise back in NJ for 2023
Canva
It's the holiday season across the Great Garden State. A time for cheer and happiness as we get ever so closer to Christmas Day.
From the moment Santa Claus arrives in Macy's Thanksgiving Day Parade, the holiday rush moves into overdrive. For parents, it's all about making sure everything is as perfect as can be for the kids.
Not only are Christmas and holiday decorations going up all throughout The Garden State, but plans to take the kids to see Santa is also a must on that list. And fortunately for us, Santa will be making multiple stops in New Jersey this holiday season.
But it goes even beyond that. Sometimes, even the parents might want an escape to see Santa for themselves to get more into the holiday spirit. Even those of us without kids love the joy a visit from Santa brings us.
What's cool about New Jersey is that there's a variety of ways you can meet Santa. For example, what if you can meet Santa while having brunch on a cruise while checking out the skylines of New Jersey and New York City on the Hudson?
If that sounds like a fun and unique way to meet Santa, then we have good news. Seastreak is bringing back its Santa Brunch Cruise around NYC Harbor, which departs from New Jersey.
A cruise along the Hudson is such an amazing experience, no matter what time of year you go. Just before the holiday cruise with Santa, Seastreak offers its sunset cruise.
Here's a quick look at one of those sunset cruises from earlier in the season just to give you an idea of what these cruises are like and where they go. Then, we'll dive into the details for this year's Santa Brunch Cruise happening throughout the holiday season.
(Please note the Santa Brunch Cruise does not operate at night)
Amazing views of Lady Liberty & NYC at dusk by ferry
An incredible look at New York City and The Statue of Liberty from sunset to dusk as seen from aboard the Seastreak Ferry Sunset Cruise.
Gallery Credit: Mike Brant
2023 Santa Brunch Cruise in NYC Harbor - Departing from NJ
The Santa Brunch Cruises will depart from the Seastreak Highlands, NJ, port in Monmouth County at 10:30 A.M. and will last approximately 3 hours, returning at 1:30 P.M. And as a bonus, Mrs. Claus will also make an appearance.
Cruises for this special holiday event will be taking place on Saturdays 12/9, 12/16, and 12/23, and on Sundays 12/3 and 12/17. Click here for more ticket info and pricing for this year's unique Santa Brunch Cruise 2023.
30 of the Funniest Photos of Santa Visits Gone Wrong
Parents, we've all experienced the bad Santa visit photos and we secretly giggle to ourselves as we watched it go down. Here are 30 of the best we've ever seen LOL!
Gallery Credit: ANGEL WELSH
Santa's House Is On Zillow
Take a peek inside Santa's home.
Gallery Credit: Dave fields
The above post reflects the thoughts and observations of New Jersey 101.5 Sunday morning host Mike Brant. Any opinions expressed are his own.